By Misha Girshfeld, Research Specialist and Grant Lowensohn, Senior Research Analyst at MarketAxess.  25 October, 2022

Highlights
We have seen an average increase of about 11% in High Grade & High Yield TRACE volumes at the end of every month.
This TRACE volume increase is correlated with increases in volume share in various protocols on MarketAxess. We see this increase, particularly in the Portfolio Trading, Delayed Spot, and Auto-XTM protocols.
Month-end volume increases on TRACE
Historically, we have observed a noticeable spike in High Grade and High Yield volumes on the TRACE feed during the last few days of each month. We compared the average daily volume across the last 3 trading days of each month with the rest of that month's ADV and observed an average increase of 17% at month-end during the Srst three quarters of 2021 as well as 2022.
Average TRACE Volume ($Bn)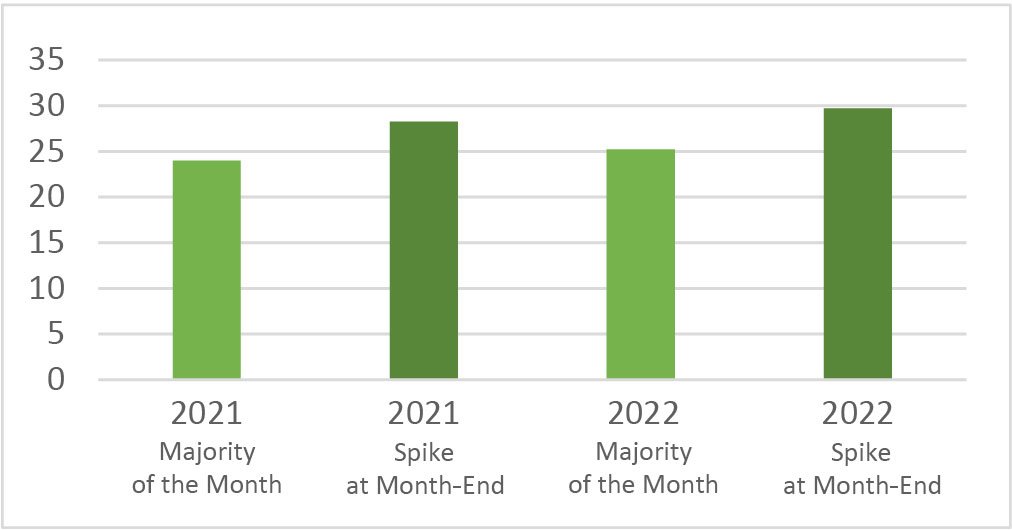 Month-end volume share in Delayed-Spot, Auto-X, and Portfolio Trading on our platform
We hypothesized that certain trading protocols spike in volume more than others towards the end of each month. After reviewing the historical trading on our platform, the universe is deSned as all RFQ trades on the MarketAxess platform, we see that there are considerable increases in the share of Delayed-Spot trades. The average month-end increase in Delayed-Spot trading was 46% during 2021 (Q1 – Q3) and 68% so far in 2022. The average month-end increase in Auto-X (automatically executed) trades was 15% in 2021 (Q1 – Q3) and 18% so far in 2022. The average month-end increase in portfolio trades was 67% in 2021 (Q1 – Q3) compared to 7% so far in 2022. Time-series for 2022 can be seen below. This sort of increase in both volume and share is likely due to trading mandates, the rebalancing of indexes, and balance sheet adjustments.

Average Delayed Spot Share of MKTX (%)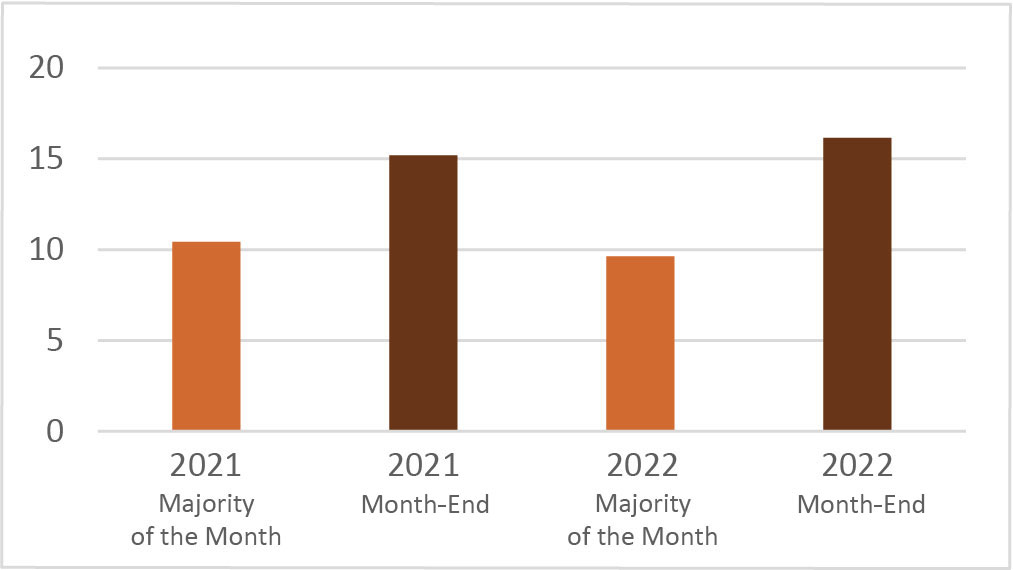 Average Auto-X Volume Share of MKTX (%)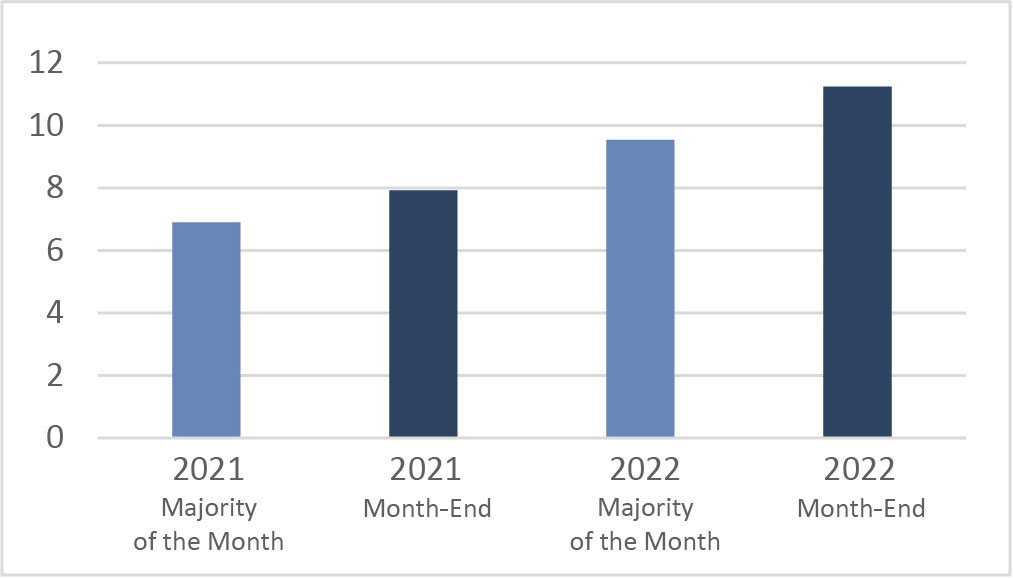 Average Portfolio Trade Share of MKTX (%)