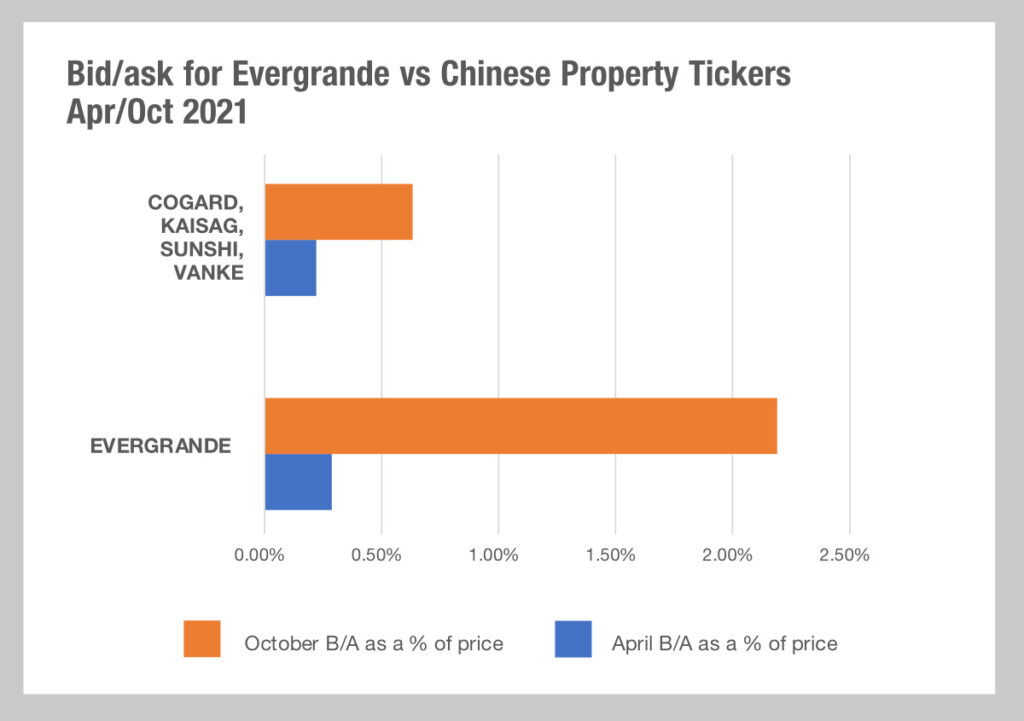 The bid-ask spread for bonds in China' property market has expanded by 300% this year, although even more so for Evergrande which increased by 700% between April and October, according to MarketAxess data, indicating the impact of issuer event upon the secondary market.
Last year's regulatory push to deleverage sectors including property market operators proved justified as the market saw a decline in house prices in some areas and a slowdown in growth for others, while state-owned enterprises (SOEs) also proved vulnerable.
In late 2020, defaults by SOEs Huachen Automotive Group Holdings, Tsinghua Unigroup, Yongcheng Coal & Electricity Holding Group and Henan Energy & Chemical Industry Group led to growing anxiety around default risk in the Chinese credit space.
As default events continued with China Fortune Land Development Group and Chongqing Sincere Property Group both defaulting in Q1, fear that a major credit event was on the cards, with implications for bank lenders and bond holders was high.
Opinion on the risk for investors was divided, with headlines announcing imminent systemic failure, and yet many asset managers pointing to very different fundamentals between issuers within the sector.
As the MarketAxess data shows, the trading costs grew significantly for the whole sector, which meant that buy-side traders wishing to snap up opportunities in the property market on behalf of their portfolio managers would still have needed to execute carefully in order to get the best outcome for investors.
©Markets Media Europe, 2021
TOP OF PAGE