Managers can expect an even worse start to 2020 than they endured in 2019, unless credit markets see an adjustment, according to Chris Iggo, chief investment officer at AXA Investment Managers.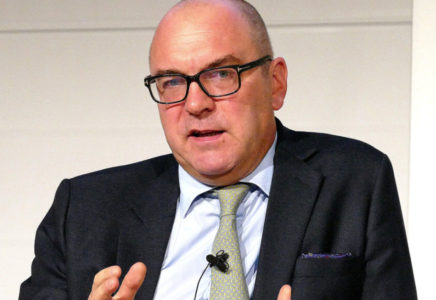 Iggo, who was participating in the CIO keynote interview on the second day of the Fixed Income Leaders Summit in Barcelona, warned of challenging months ahead.
He said: "Unless credit weakens in the next few months then we will be starting 2020 with lower yields than we started with in 2019. That means total return expectations will also be lower than they were last year."
Iggo said AXA IM would continue with its strategy of diversification in fixed income, with a preference for high yield credit and emerging market debt.
He added: "[This year] we were lucky enough to get the call right on rates and being long duration has been good for us. It pays to be long duration when markets are going through volatile times and that will remain core going forward."
Fellow CIO, Rick Lacaille of State Street Global Advisors, agreed with the need for diversification in the coming months as the industry moves into 2020. He also advised investors to look out for 'blind spots' in the fixed income markets.
Lacaille said, "Investors need to be diversified but should keep an eye on the radar screen for opportunities that pop up because of investor disagreement. Investors need to be selective and look for where there is a potential blind spot such as in emerging market debt, where dollar-based investors shy away from the risks of foreign currency exposure."
He added that the challenges associated with the ongoing Brexit negotiations, meant investors needed to ensure they had necessary liquidity.
"The question is whether you will get through this [period of instability] as an investor or will you be derailed? During such conditions, liquidity is important in fixed income portfolios," he said.
©The DESK 2019