How on God's green earth are fixed-income portfolio managers supposed to negotiate the minefield of sustainable investing, given the myriad pitfalls and bear traps that can frustrate the most ethical of intentions?
This was the central issue tackled on Wednesday afternoon's portfolio management session, 'ESG and Impact investing'.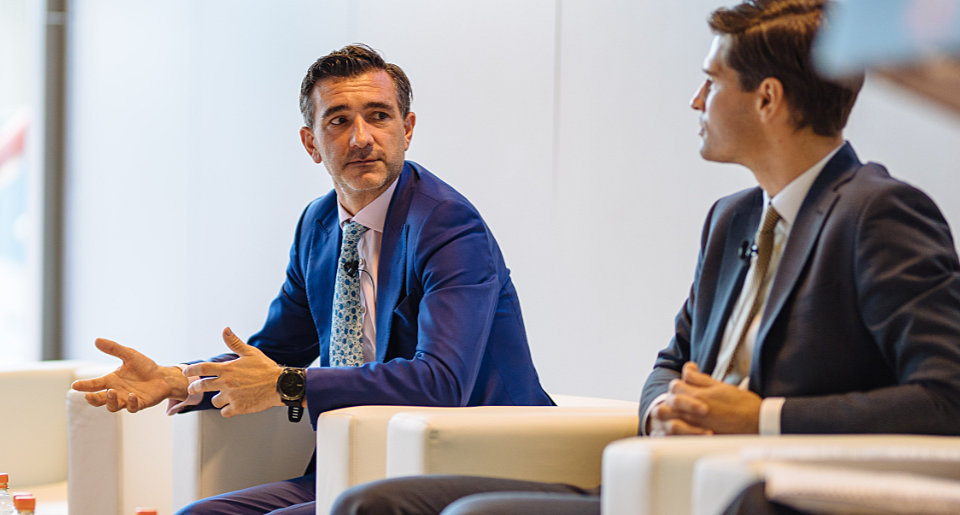 Bryn Jones, head of fixed income, Rathbones Investment Management, admitted that topics such as investment in nuclear energy could lead to "difficult conversations" with investors. Nuclear power does not contribute to global warming and does not produce carbon emissions, but "when it goes wrong, it goes very wrong", observed Jones, who manages the Rathbone Ethical Bond Fund.
In this complex and fast-evolving environment, Jones advocated active engagement by investors with issuers, providing feedback on their strategies and explaining the kinds of disclosure they seek.
Mark Wade, head of credit research at Allianz Global Investors, said that one area often overlooked by those wishing to prioritise green investments is the need to support firms transitioning from traditional to sustainable business models. Noting that some investors are pivoting away from the automotive sector, due to the associated consumption of fossil fuels, Wade called for funding support for those traditional manufacturers most able to execute on change. "Pick the firms that can make the move to electric vehicles," he said.
Even investing in electric vehicle production is fraught with tensions, admitted panellists, pointing out the challenges of sourcing 'rare earth' minerals used in the production of storage batteries.
Responding to an audience question on how the sell side can support sustainable investment, Wade encouraged banks to help corporate clients in "fronting up" on matters of sustainability, for example providing detailed documentation around issuance.  Clients would be rewarded with a falling cost of capital, claimed Wade, whose point was supported by Jones, with reference to diverging funding costs in the energy sector.
©The DESK 2019