Cinnober Financial Technology has acquired the assets of Ancoa Software, the UK-based market surveillance specialist company, as a going concern. Terms of the deal have not been disclosed, although fair value must be paid for assets. The company Ancoa Software was placed into administration on 5 May 2017 by business rescue and recovery specialist Leonard Curtis.
Ancoa lost its chief executive Kurt Vandebroek and founder and chief technology officer Andrew Louth in recent months, following a spate of concerns from customers regarding its capacity to process historical and real-time data. The firm's systems were designed to provide surveillance and analytics for exchanges, regulators, buy and sell-side firms.
Cinnober, which has acquired the intellectual property rights, contracts and team at Ancoa, reports ten customers are moving across to a new entity, Cinnober Surveillance, which was incorporated on 4 May 2017.
Alex Cadwallader, director at Leonard Curtis Business Solutions Group and one of the Joint Administrators, said, "This deal has enabled the ownership of the business and certain assets to transfer to Cinnober without any disruption. We feel that it is the best outcome for all employees as well as customers."
Existing Ancoa clients Convergex, MarketAxess, Linear Investments, Energie Steiermark and Cenkos Securities are named as moving across, while other known users, including Tradeweb, Quantlab and Tower Trading, have not been confirmed as moving across. Taking on the assets and staff of Ancoa, Cinnober says it hopes to be able to overcome the challenges faced by Ancoa customers.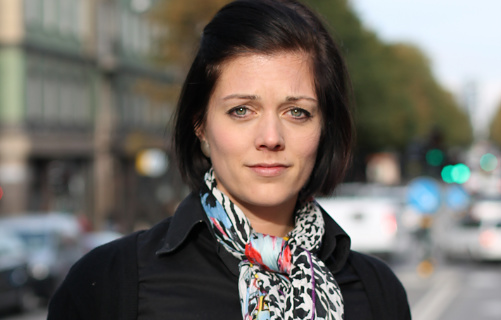 "We have an army of developers and experience in building high performance systems and real time systems and so we can contribute to the architecture and the thinking," says Veronica Augustsson, CEO of Cinnober.
Cinnober is an independent supplier of financial technology to marketplaces and clearinghouses. Its portfolio of offerings includes price discovery and matching, real-time risk management, clearing and settlement, index calculation and data distribution.
Augustsson continues, "The [Ancoa] development team is extremely good and the technology behind it is very good. We are 100% committed to continue to serve the customers and to meet their expectation on what was sold. There will be a three month clear-up process focussed on delivering existing commitments committed things and then we will have a refresh on sales, with a stable product and a more organised way of running a company."
Ancoa was founded in 2010 by chief technology officer Andrew Louth and chief marketing officer Stefan Hendrickx. In September 2015 Ancoa closed a Series A funding round bringing its total investment to £4.145 million, with investors including Buysse & Partners, LRM Capital, SmartFin Capital, Velocity Capital and Ancoa's management team as well as a number of high-net worth individuals and family offices.
Ancoa clients told The DESK in April that in some cases the Ancoa surveillance platform was not able to handle T+1 and historical datasets, while the real-time service was reported to be struggling to process the required number of transactions-per-minute.