Charles River Development, provider of the Charles River Investment Management Solution (IMS), will be acquired by State Street Corporation, a deal expected to be completed in the fourth quarter of 2018.
The acquisition will combine Charles River's front and middle office Software as a Service (SaaS) capabilities with State Street's front, middle and back office capabilities to deliver an end-to-end interoperable buy-side platform.
The firm's order / execution management system (OEMS) has proven popular with some buy-side credit traders, with a constant pipeline of traders saying they plan to use the system (see Fig 1.)
In addition, since 2016 between 3-6% of respondents classify themselves as 'major users' of the platform (See Fig 2), while few classify themselves as simply 'users' suggesting that where it has been onboarded it gets a lot of business.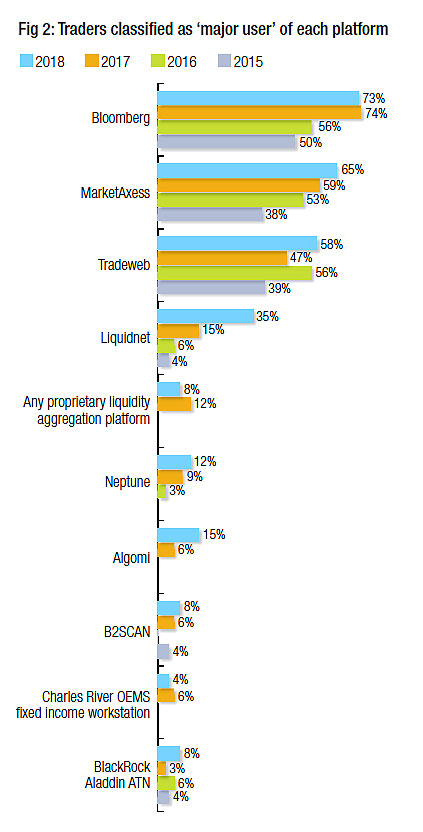 "The synergy between our firms provides the market with a major new differentiating offering that will change the way the buy side operates," said Peter Lambertus, CEO of Charles River. "State Street's commitment to investment in R&D is also a big plus. In today's SaaS technology environment, Charles River's hosted platform provides for up-to-date software, data provisioning, management, open integration and optimal operations which relieves clients of the cost and burden of on-premises operations. These SaaS capabilities will play a major role in the overall end-to-end offering."
The firm reports that the platform integration capabilities will allow clients to use different supplier components and services as desired. Charles River says it will remain committed to supporting its clients as it does today while offering the extended end-to-end capabilities.