The mandatory buy-in regime that will be introduced next year by Europe's Central Securities Depositories Regulation (CSDR) could have negative consequences in the less-liquid asset classes in the emerging markets universe, FILS delegates were warned.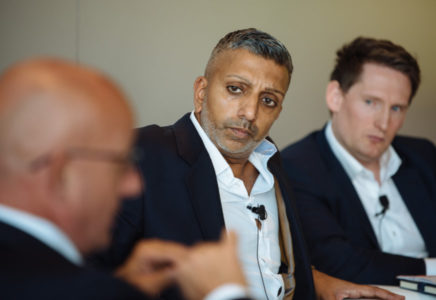 "CSDR could seriously impact how these markets work," said Jatin Vara, head of international trading and global head of emerging markets trading at BlackRock.
Scheduled for introduction in Q3 2020, the mandatory buy-in regime will impose incremental fines on firms that cannot resolve settlement fails within a strict timeframe. Industry bodies have flagged concerns over the scheme, but Vara pointed out particular challenges in those sectors of the emerging markets where bonds are priced before they are sourced. "Entry and exit costs in those assets will change," he said.
Speaking in a session highlighting the growth of electronic trading in the emerging markets, Vara distinguished between credit – where trading is still largely relationship-based, with liquidity concentrated with a handful of providers – and rates, where automated workflows have gained a stronger hold. Vara cited the dispersal of liquidity to regional banks as a key reason for using trading platforms to trade rates, noting the resource required to onboard a large and diverse range of banks.
In a later session, this approach was qualified by speakers who maintained the importance of direct dialogue with local sell-side counterparties. "Powerful information is still held locally. It's valuable to have deep local relationships," said Chris Perryman, head of trading, portfolio manager, EM specialist, Pinebridge Investments.
Further, Perryman insisted traders had to "get over the mental block" presented by the dearth of data in emerging markets compared with more liquid sectors. Traders have to use their skills and resources to identify scenarios in which they are willing to take risks, or they will fail to grasp opportunities.  "It's not perfect, but the information is there," he said.
©The DESK 2019