The first quarter of 2017 saw a recovery in dealer revenues in fixed income, currencies and commodities, rising 19% against Q1 2016 revenues according to analyst house Coalition. The recovery follows five years of decline.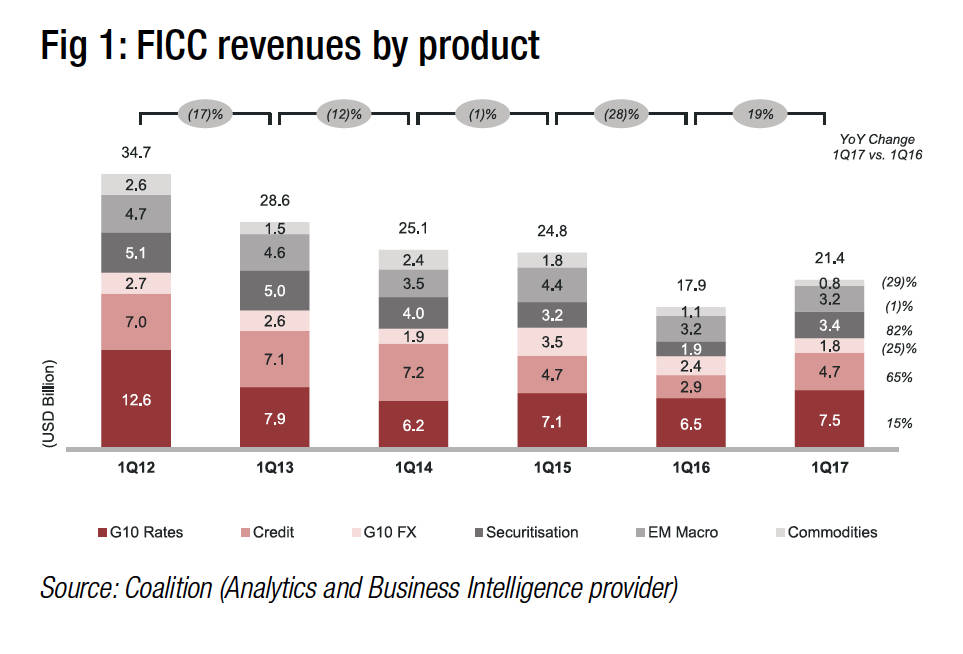 It reported strong performance in G10 Rates which reflected an improvement in cash products, continued strength in USD structured notes and strong activity in financing. Regionally, the Americas outperformed Europe while APAC suffered from poor results in Japan.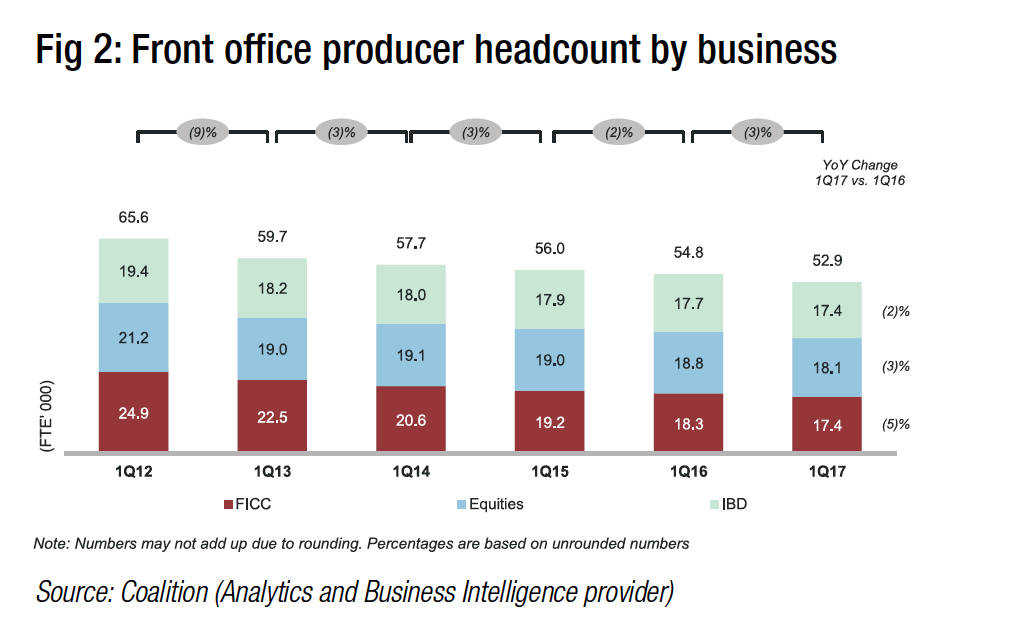 In credit revenues improved significantly, driven by strong client activity, primary issuance and recovery from trading underperformance. This improvement was seen across most products, with strong performance in distressed, loan trading and structured products. Regionally, the Americas continued to outperform Europe.
Headcount continued to fall in the front office, declining 5% in the FICC business against Q1 2016, having dropped 30% against the Q1 2012 level of staffing.
---
©TheDESK 2017
[divider_to_top]