Three UK financial technology firms, Fnality, Nivaura and Adhara, in collaboration with European banks Santander and NatWest have completed a pilot, proof of concept (POC) involving the issuance of a tokenised security on a public blockchain, with the payment leg conducted through a new, DLT-enabled payments system.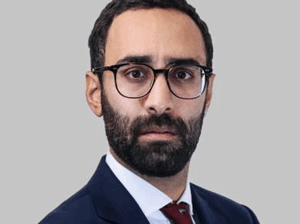 Christopher Agathangelou, head of Digital Capital Markets & Flow Credit at NatWest, said, "NatWest is delighted to have acted as issuer and dealer in this landmark pilot transaction. Financial markets are increasingly embracing distributed ledger technology and NatWest will always advocate for innovation and market standardisation in line with our values and the interests of our customers. Distributed ledgers and digital assets will help level the playing field by lowering the barriers to entry to financial markets for both large frequent issuers and smaller enterprises."
Fnality, which is creating a network of distributed payment systems using blockchain technology, partnered with Nivaura, a firm developing low-code/no-code transaction management workflow automation technology for primary markets to structure, execute and settle a tokenised primary securities issuance, with the payment leg settled in a test central bank money-backed digital asset.
Fnality also partnered with Adhara, which provides multi-currency, liquidity management and international payment tools, to facilitate the payment leg via the creation of an Ecosystem TestNet.
The TestNet is an example of how Fnality's DLT-based payment systems can help to facilitate use cases, including intraday liquidity savings, end-to-end repurchase agreements, and interbank intraday FX swaps.
It has been adopted alongside Nivaura's product by Santander and NatWest for the purposes of this POC to demonstrate, in what has traditionally been a time-intensive and manual process, a system that structures, executes and settles trades on a T+0 basis, potentially enabling participants to accelerate time to market for debt issuances.
NatWest and Santander acted as the two counterparties to the transaction, which was intended to demonstrate the potential of DLT to streamline capital markets and payments activity.
©Markets Media Europe, 2022
TOP OF PAGE