A fierce defence of bond markets against 'equitisation' was mounted by Mike Poole, fixed income dealing manager at Jupiter Asset Management and David Walker, head of Fixed Income Dealing at M&G Investments, in a lively discussion with Bart Smith, co-head, ETF Group at Susquehanna International Group and Brett Olson, managing director and Head of Fixed Income iShares in EMEA for BlackRock.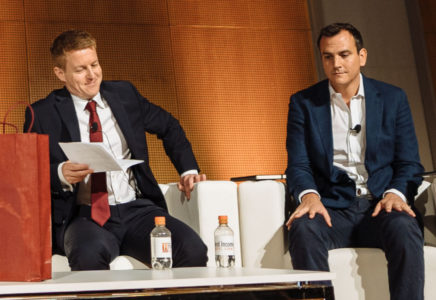 In an Oxford style debate, 'This conference believes bond trading will evolve and become low-touch and algo driven similar to other asset classes'Poole made his opening case by saying, "We all need to stop being told what we should be doing and start thinking about what we could be doing."
Smith countered this, arguing that, "No one has said to me 'How do I get more out of my high touch relationships'."
Walker explained that he was investing in people to increase the value of his desk, and said that was a direct reaction to changes that others sought to manage with technology. "We have upscaled our dealing desk; there is a fragmentation of liquidity and I wanted to have a dealer that was a specialist. To have someone looking after EM, after high yield, after sterling IG, so that they have the time to speak to the street," he said.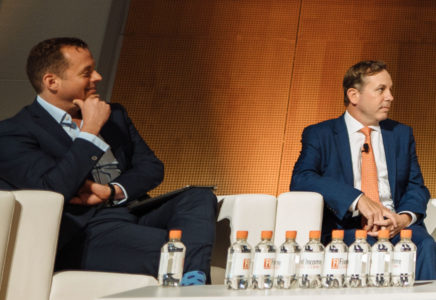 He added that having assessed portfolio trading his team tested it and outperformed it, but said it and electronic execution tools were "very interesting" nevertheless.
Olson ably defended the panel from audience questions, the first of which suggested the debate was akin to bookshop owners arguing against Amazon – "Bookshops still exist" – and the second as to why anyone would invest in either of their products in a low-to-negative rate environment – "Cash isn't necessarily free to hold."
Nevertheless the audience voted 56% against the motion, awarding victory to Poole and Walker.
©The DESK 2019