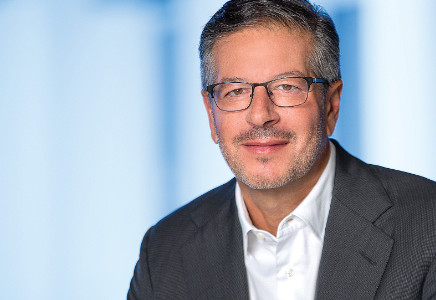 Market operator Tradeweb has reported average daily volume (ADV) of US$763.4 billion in April across its electronic marketplaces for rates, credit, equities and money markets, an increase of 14.6% year over year (YoY).
On the final day of April, Tradeweb reported one-day records in US Treasury, European government bond and US credit trading, with more than US$2.4 billion processed via the in credit portfolio trading protocol.
US government bond ADV was up 16.7% YoY to US$89 billion, and European government bond ADV was up 23.4% YoY to US$27.3 billion.
Customer trading patterns stabilised in April, and average trade sizes generally rose across protocols. An increase in issuance globally has resulted in a noted rise in trading of when-issued securities, securities that are authorised but not yet issued, as well as bills in both the US and Europe. Wholesale session trading started to see improved activity towards month-end.
Mortgage ADV was up 2.9% YoY to US$173.9 billion, with volumes driven by a very active To Be Announced (TBA) Mortgage-Backed Securities (MBS) market. Additionally, Tradeweb saw continued robust trading in electronic specified pool for agency MBS, as clients prioritised electronic trading while trading from home.
Rates derivatives ADV was up 17.2% YoY to US$199.7 billion. Growth was largely driven by activity in longer maturities via compression trading, although declining volatility weighed somewhat on relative value trading. The firm continues to see volume growth in emerging market interest rate swaps, with an expanding client base as dealers add support for additional currencies.
US credit ADV was up 54.7% YoY to US$5 billion, a new record for Tradeweb, and European credit ADV was up 13.0% YoY to US$1.5 billion. Activity was reportedly high across institutional US and European cash corporate protocols and solutions like portfolio trading, all-to-all, net spotting and voice processing. The firm's multi-dealer net spotting functionality continued to drive strong demand in US high-grade activity, which set a new volume record. Wholesale session trading started to increase towards month-end.
Credit derivatives ADV was up 139% YoY to US$12.7 billion. Trading remained elevated and Tradeweb reports clients continue to use CDS indices to manage macro credit risk.
Municipal bond ADV was up 14.3% YoY to US$290 million. News of Federal Reserve facilities spurred elevated municipals trading, and institutional volume continued to trend upward as well.
US exchange traded fund (ETF) ADV was up 90.2% YoY to US$4.7 billion and European ETF ADV was up 25.4% YoY to US$1.8 billion.
As equity markets recovered from the sell-off in March, volumes trading on the platform normalised in April and there was an increase in automated trading via the AiEX protocol. Trading in fixed income ETFs reached a record percentage of global institutional ETF trading on the platform, representing 47% of overall trading.
Lee Olesky, Tradeweb CEO, said, "April was a strong month for Tradeweb across all asset classes. Following historic volatility and volumes in March, activity was more normalised but was still higher than any prior April on record. Our clients are adjusting their workflows for the longer term, and we are seeing accelerated adoption of electronic protocols and processing."
©The DESK 2020
TOP OF PAGE