TRUEQUOTE.
A new entrant in the market in 2019, TrueQuote has seen remarkable success, rapidly building market share and moving quickly to develop trading protocols that serve a specific purpose for traders. TrueQuote is an electronic offering within the Institutional Services division of TP ICAP, the world's largest inter-dealer broker.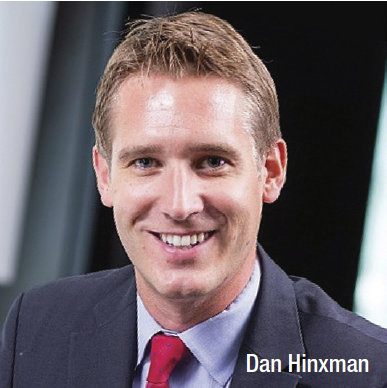 "TrueQuote's rapid adoption and growth is attributed to our long-standing senior buy-side relationships" says Dan Hinxman, global head of Institutional Sales at TrueQuote. "TP ICAP has established these over many years, to create an incredibly durable institutional presence across all asset classes. The acquisition of agency broker Coex Partners in 2017, and the development of our global sales team in the institutional services division have expanded TP ICAP's capabilities and reach in new markets."
Offering a suite of services in the trading space, TrueQuote's Crosstrade protocol, enabling a midpoint price to facilitate and process internal crossing between funds or portfolios, has been a notable success; 16% of the traders we surveyed use TrueQuote's Crosstrade, and 5% of traders say they are 'major users'. Slightly more (18% of traders) use TrueQuote as a pre-trade data source in order to check price and liquidity in the market. Nearly 10% of traders are in the pipeline to use the firm's interface in order to expand their use of its services, and 9% are planning to engage with its volume matching protocol, which is building activity.
Leveraging the TP ICAP infrastructure, TrueQuote has proven capable of stepping into many markets to meet the needs of the buy side. In addition, its parent's reputation and longstanding relationships with sell-side firms, provides an enviable distribution platform for new initiatives.
Hinxman says, "Execution protocols as a stand-alone are not enough to meet the needs of buy-side traders. Our ability to intertwine our strength as a large data and analytics provider with our distribution of enhanced protocols, has captured the attention of the buy and sell side community and E/OMS partners."
With this momentum of support and an innovative entrepreneurial attitude, TrueQuote has developed tools and solutions that closely track traders' needs, such as the new request-for-trade (RFT) protocol, which will allow anonymous D2C trading with a size and limit price for buy-side orders.
"We feel this protocol provides a distinct but subtly different alternative to RFQ, reducing information leakage while maintaining a fair balance for all market participants," says Hinxman.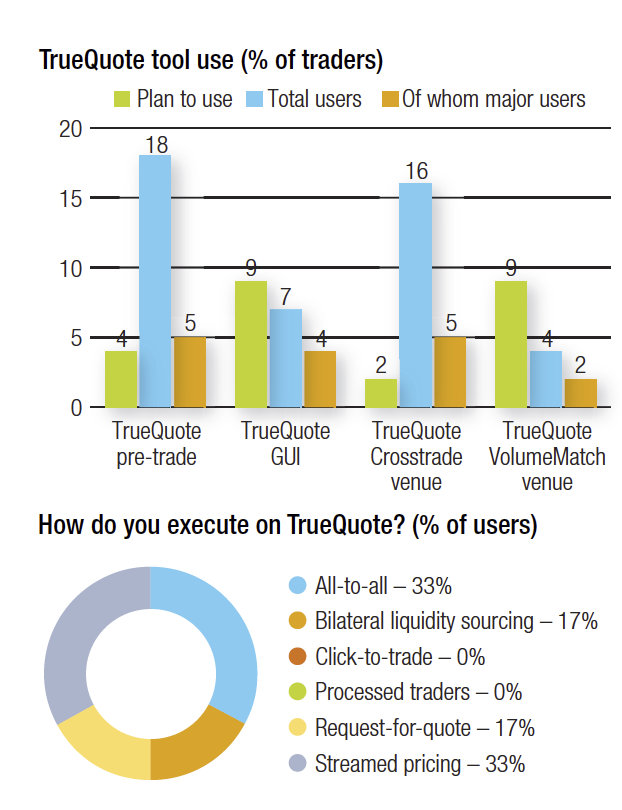 ©The DESK 2020