Betting how bid-ask spreads will move this year has been made more challenging by a dislocation between the mean average and the median bid-ask spreads found in European high yield (HY) bond trading.
The median cost of risk trading in European HY – as measured by bid-ask spread – has continued to rise over the year according to MarketAxess data, and while the 'June jump' in bid-ask spreads was seen across US and European markets, that largely settled in July. However, European HY stands out as having spreads that have plateaued more than fallen since then, distinct from US credit and European investment grade.
In addition, when we look at the median vs the mean average, we see quite a dislocation between the two. That is distinct from other credit markets, where the two largely correlate.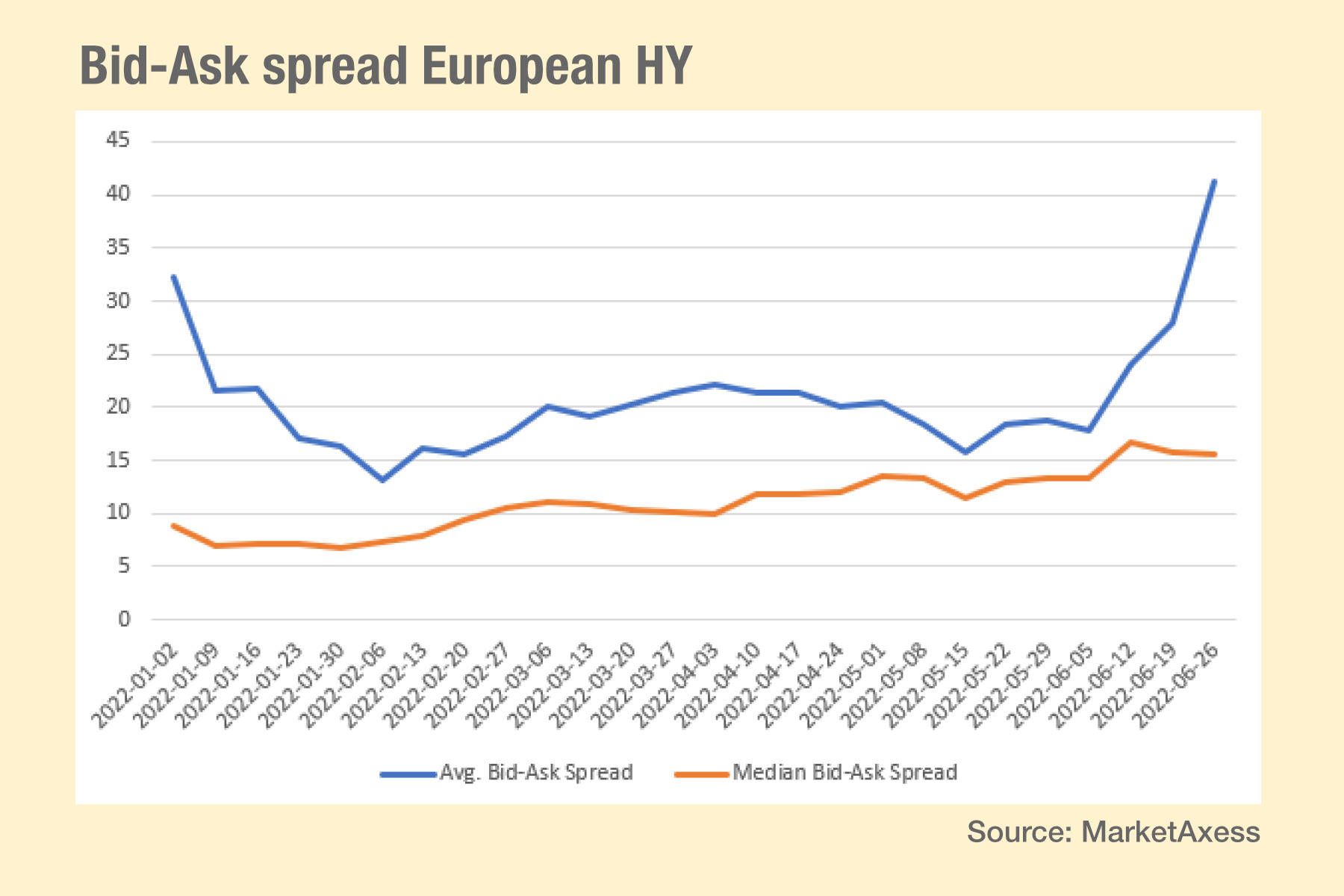 Why might this be? One distinguishing feature is that European HY issuance has really fallen off a cliff this year compared to European IG. Yet, US HY issuance is also relatively low.
Another may well be that there is a skew of very high bid-ask spreads for certain sectors or ISINs, but at low trade counts, which leave the median in place but impact the mean.
In addition, it may be that bid-ask spreads for forced trades – those required by portfolio rebalancing or to handle inflows/outflows – are seeing worse spreads in HY than opportunistic trades. If that is the case, this may be the chance for trading desks at active managers to shine.
Either way, it seems clear that something is rotten in the state of European high yield, and some traders will be having a very tough year.
©Markets Media Europe, 2022
TOP OF PAGE