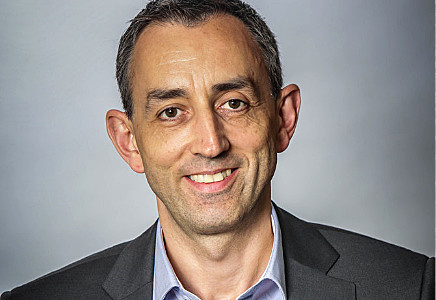 Market and infrastructure operator CME Group, has reported its October 2021 market statistics, showing average daily volume (ADV) increased 32 percent to 20.4 million contracts during the month.
Erik Norland, senior economist at CME Group, said, "Amid continued supply chain disruptions, rising inflation and continued labour shortages, the past month we have seen a sharp change in investor expectations regarding future rate hikes in both the UK and the US. In the UK investors now anticipate a BoE rate hike as soon as 4th November. Meanwhile, in the US, market participants trading Fed Funds Futures anticipate that the Fed could hike rates one or two times in the next twelve months according to CME's FedWatch tool. Previously, investors did not anticipate any Fed rate hikes until 12-24 months in the future. By contrast, few expect that the ECB will hike rates soon, although there is an expectation that they will gradually bring their policy rate back towards zero over the next several years. While short-term expectations for the ECB have not changed a great deal, longer-term Eurozone bond yields followed Gilt and Treasury yields higher while still remaining significantly lower than their peers."
Interest rate products saw an ADV of 10.2 million contracts which was a year-on-year increase of 94%. Within that, the firm saw record SOFR futures ADV of 238,000, an increase of 325%, Eurodollar futures ADV up 163%, Treasury futures ADV grew 52% while Ultra 10-Year US Treasury Note futures rose 60%.
Foreign exchange ADV hit 720,000 contracts, up 2% YoY while FX options increased 27%.
ADV outside the United States increased 36% to 5.8 million, including 48% growth in Latin America, 40% in EMEA and 26% in Asia.
BrokerTec US Repo average daily notional value (ADNV) increased 43% to US$274 billion, US Treasury ADNV increased 33% to US$131 billion, European Repo ADNV increased 18% to €304 billion and RV Curve ADNV reached a record of more than US$550 million, according to CME Group.
John Edwards, global head of BrokerTec, said, "Repo rates on BrokerTec remained stable across Euro markets, while specific Sterling (UK Gilt) repos moved to more negative rates as we approached month end. Volumes increased across October with ADV at €304.3 billion nominal compared to September ADV €297.8 billion. Term repo activity on the platform was up on September with term adjusted repo volume at €333.8 billion compared to September term adjusted €327.9 billion."
©Markets Media Europe, 2021
TOP OF PAGE