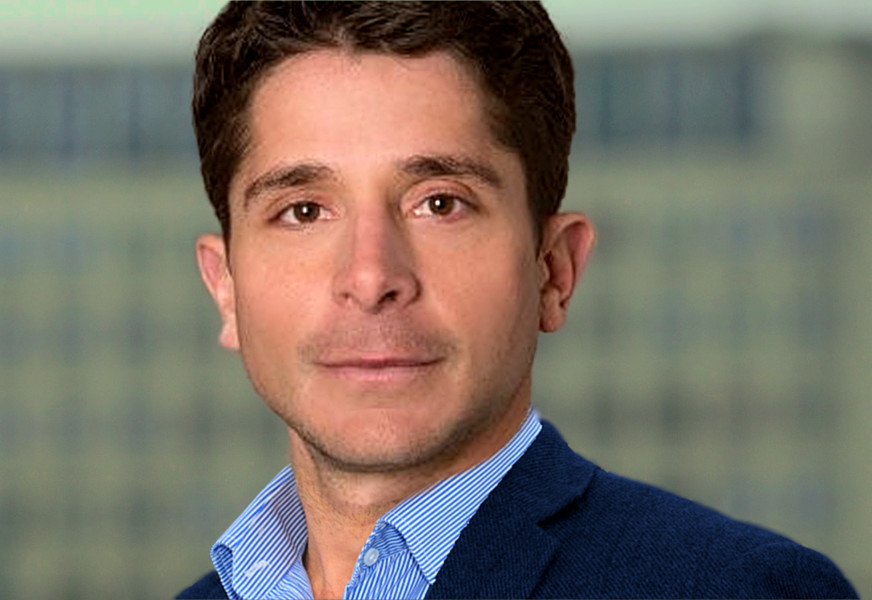 New analysis of market activity this year has observed that while issuance is "racing toward historic annual highs" there is no corresponding increase in trading desk scale or capacity.
Jonathan Rick, director of research at market operator Tradeweb has authored an article noting that US Treasury gross issuance, at US$15.5 trillion, has already surpassed 2019 which was a record year, while Euro-zone governments have sold €2.5 trillion of new debt in 2020, beating full-year issuance record back to 2015.
US corporates have issued $1.9 trillion of debt which is up 70% from 2019's pace and EU corporate issuance is at €750 billion so far this year which Rick observes is 14% higher than last year's record issuance, while the number of unique securities trading across US credit and US Treasuries is increasing.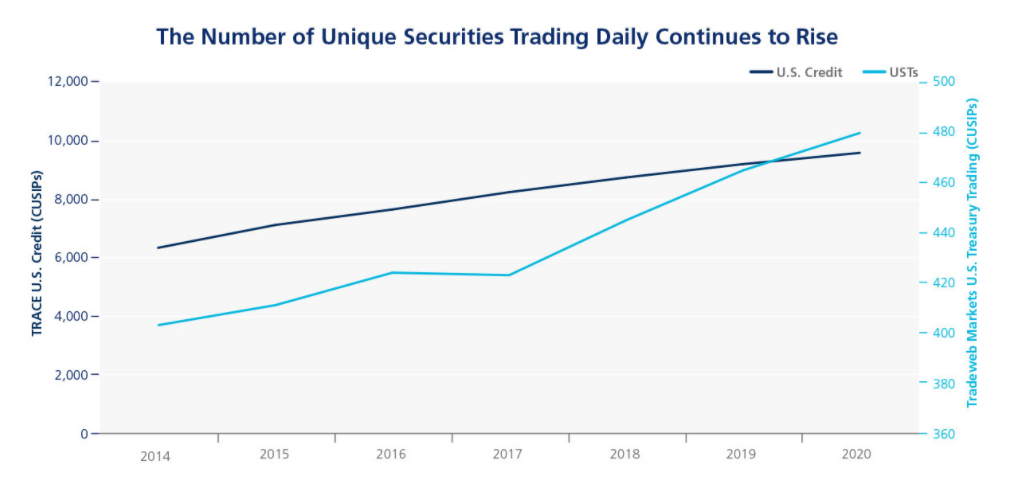 Source: Tradeweb
"We've seen no indication that trading desks are proportionally expanding to accommodate this growth, which means traders must find ways to do more with less," Rick wrote. "Some have learned to rely more heavily on technology – from simple databases to OMS/EMS to trading venues and beyond – to better track an increasingly diverse set of securities, manage multifactor market risk and execute trades."
A new study by analyst firm, Greenwich Associates, has examined dealer priorities in responding to 2020 market activity, across both primary and secondary markets.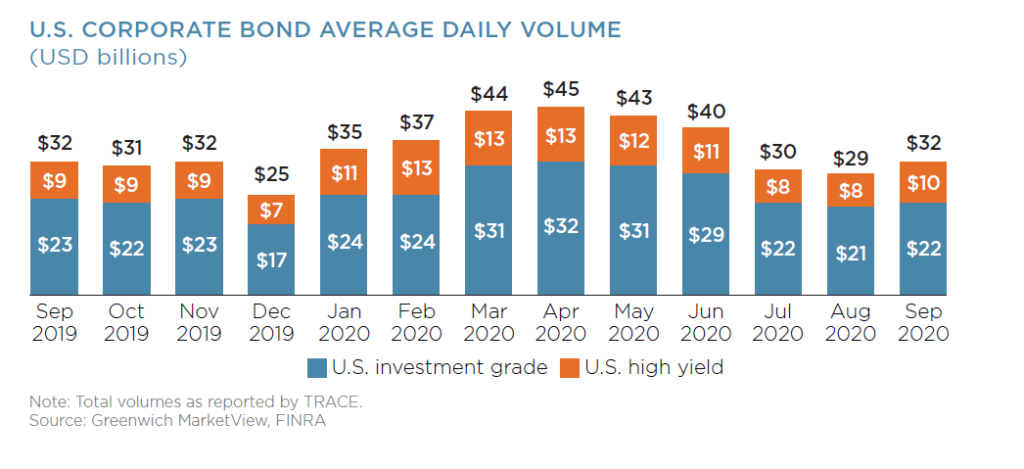 Corporate bond and municipal bonds are the fixed income asset classes which mid-sized dealers most expect to drive growth for them in the future, however there are changes needed to deliver on service.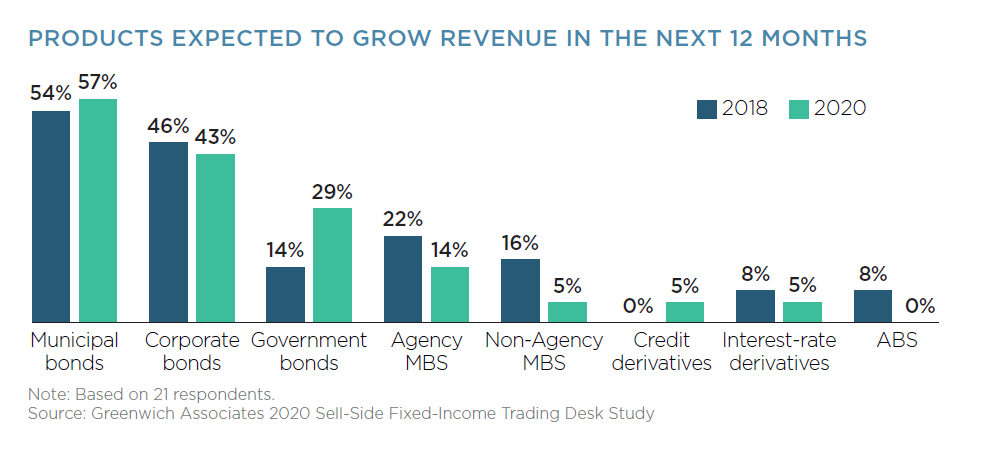 It found that while capital commitment is key, trading is still moving towards an increasingly data-driven model.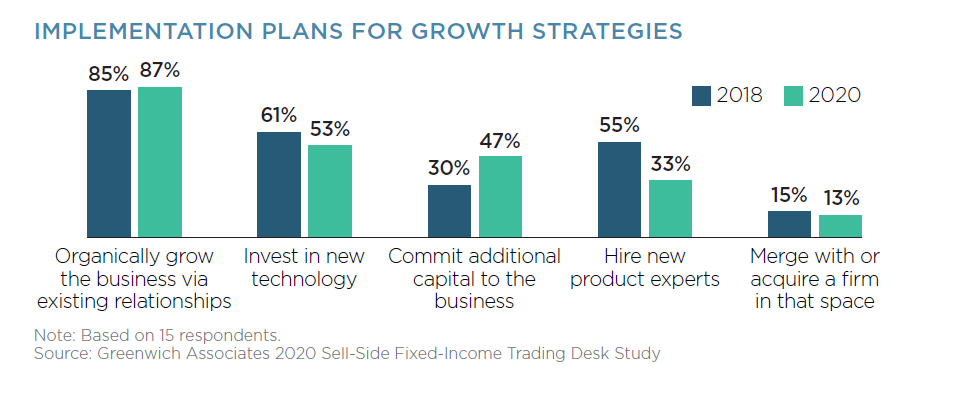 "The COVID crisis has not lessened the importance of either relationships or technology, but it has increased the list of technology initiatives that must be tackled in 2021," wrote Kevin McPartland, the head of research for Market Structure and Technology at the Firm.