Following the news that yields for Eurozone government bonds have been rising this week, MarketAxess has shared average daily volume data from the European Union secondary markets.
The graph below shows an increase in Average Daily Volume (ADV) over the past couple of months across most key Eurozone economies, specifically France, Italy and Spain.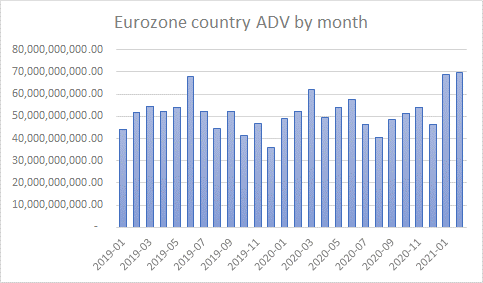 The data indicates recent volumes of Eurozone rates have an increased ADV for all Eurozone government bonds issued by France, Germany, Italy, and Spain over the past couple of months.
©Markets Media Europe 2021
TOP OF PAGE
---