Singapore Exchange's Central Depository (SGX CDP) has made a blockchain-enabled bond issuance platform available to market participants. Developed by Marketnode, an SGX Group-Temasek digital asset venture, it is designed to allow debt issuers to shorten the settlement time for new-issue bond offerings to two days, in line with the typical settlement period for the secondary bond market.
Marketnode's issuance platform, which connects debt issuers into SGX CDP, facilitates the digitalisation of manual processes in bond issuance and allows the full elimination of paper trail with a 60% reduction in settlement time (from T+5 to T+2) for issuers using the platform.
OCBC Bank's US$100 million Euro Commercial Paper issuance was the first transaction on Marketnode's 'direct-to-depository' platform.
OCBC Bank joined Marketnode as a partner bank in December 2021 and worked with SGX CDP and Marketnode on the maiden issuance. OCBC Bank also acted as the sole dealer for the issuance on the platform.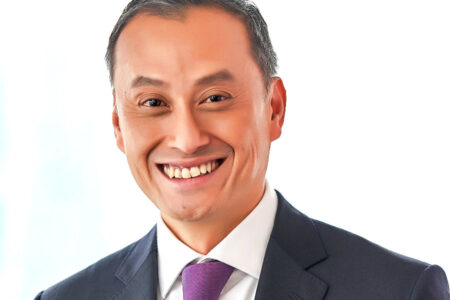 Kenneth Lai, head of global treasury at OCBC Group, said, "The opportunity to work on a digital collaboration with both SGX Group and Marketnode was a timely one, especially given the rapid digitalisation that took place during the pandemic. This latest automation and digitalisation across the entire bond lifecycle from issuance, clearing, and settlement to asset servicing is a culmination of efforts and alignment of strategic direction from all involved parties to modernise existing processes. Asia has progressed significantly in its digital securities journey since SGX Group's announcement of its digital bond pilot two years ago. We look forward to even more future collaborations with SGX Group and Marketnode to help develop the capital issuance infrastructure through new technologies."
Using distributed ledger technology, artificial intelligence and machine learning tools, Marketnode's platform is designed to offer streamlined documentation and environmental, social and governance (ESG) bond data, while its tokenisation capabilities could enable issuers to widen its bond distribution to include digital asset channels.
Lee Beng Hong, head of fixed income, currencies and commodities at SGX Group, said, "Debt issuers can now choose a new digital channel to list on SGX and custodise with CDP. The successful launch of Marketnode's new DLT-enabled direct-to-depository service for debt issuers is an important step in SGX Group's vision to build a fully digitalised fixed income market infrastructure in Singapore. The digitalisation of OCBC Bank's bond issuance can act as a blueprint for us to operate Asia's first digital bond infrastructure utility within a regulated securities depository, further strengthening Singapore's position as a fixed income hub with one-stop digital issuance for international issuers. We will continue to work closely with the financial ecosystem to capture the benefits that technology can bring."
Nico Torchetti, head of operations & market services for SGX Group, said, "As the central depository offering integrated clearing, settlement and depository services for a wide range of capital market products in Singapore, we are excited to work with Marketnode and industry partners to grow the digital asset ecosystem and bring technology-driven efficiencies to our multi asset offerings."
©Markets Media Europe, 2022
TOP OF PAGE