TRUMID
Trumid has experienced astounding growth over the past year, with average daily trading volume in January up 325% over January 2019, reaching US$761m, which was also a 241% increase on ADV over the whole of 2019.
The 15% of traders who reported their preferred trading protocols on Trumid gave some insights into this.
Its Attributed Trading protocol, which was released in late 2019, has allowed dealers to directly connect with clients, and while all-to-all trading is still dominant, making up 75% of traders' preferred trading protocol, the 13% of traders who use streamed prices are clearly tapping into this new resource.
The market operator's partnerships with two major fixed income dealers, Citi and Barclays, has also proven it has strong support on the sell side, and overall traders are showing confidence in its future with 16% expecting to still be using it in 2025.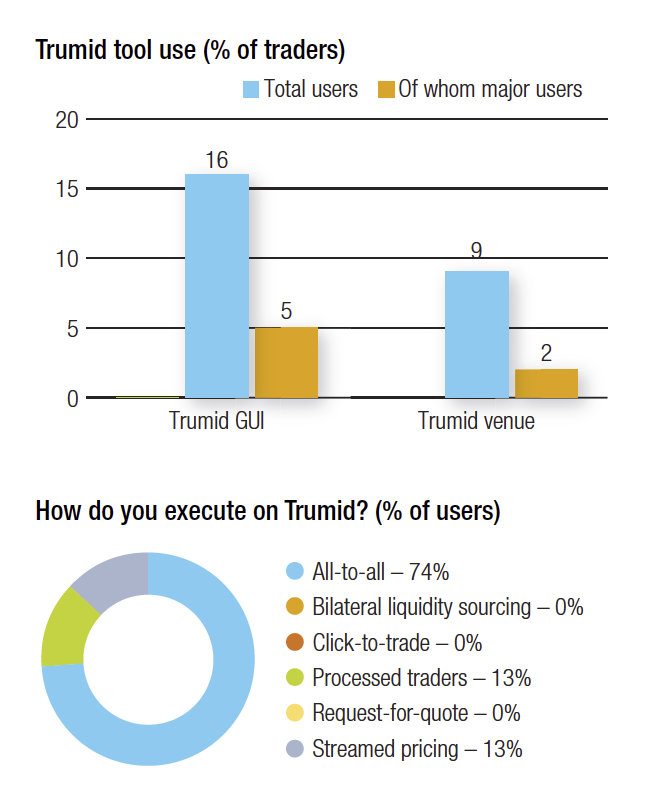 ©The DESK 2020