Adopting an agency approach has allowed UBS to deliver a service that has eluded many other banks via Bond Port.
As a result, the firm has seen 35% year-on-year volume growth and a consistently high level of use in the Trading Intentions survey. With 24-25% of users accessing the platform directly via its interface, and 2% of traders engaging as major users, it is a workhorse that supports many trading desks.
Bond Port has a higher proportion of click-to-trade execution amongst its users than any other platform. When corrected for the level of activity it sees, it is second in the market by size (28%) for click-to-trade, only behind Bloomberg. It also has a high level of streaming prices – equal with TrueQuote when balanced against activity level – which overall makes it a strong contender for low touch traders fighting to increase efficiency.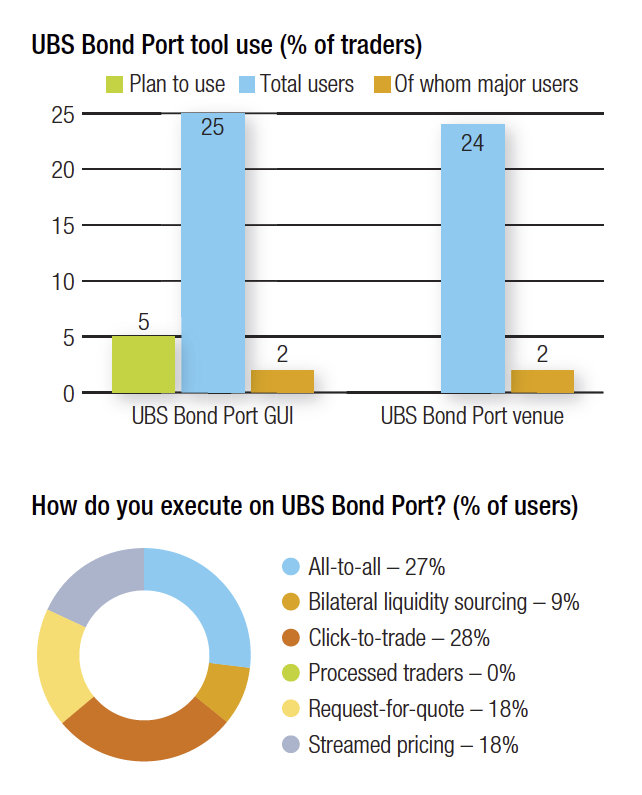 ©The DESK 2020