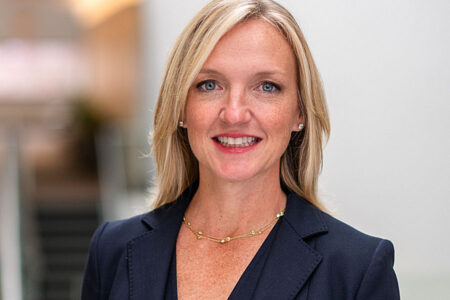 In a new paper entitled 'Active Fixed Income Perspectives Q3 2022: Bonds are back' the fixed income team at investment giant Vanguard, led by Sara Devereux, global head of fixed income group, has analysed the potential for active funds to find solid returns in the bond markets, even as default rates rise and central banks stagger about trying not to break anything.
"No doubt, the first half of the year was a horror show," they wrote. "Just when we believe this nightmare has already reached its climax, stranger things keep turning the data upside down. Inflation will likely linger at an abnormal level for at least another season, which will keep the markets on edge. Our outlook and positioning in our active funds will be closely linked to how central banks respond once policy rates reach their presumed neutral levels. Inflation will likely still be uncomfortably high at that point, making the trade-off between avoiding a recession and curbing rising prices more challenging. We expect the Fed in particular to push into territory that will restrict the economy. The key question is: how far?
In the credit space, the ability to select instruments as an active manager will allow portfolio managers to pick and choose carefully as the markets adjust to the macro environment.
"Emerging markets bonds have corrected the most, while higher-quality corporate spreads may need to widen further," they wrote. "As valuations improve, we are taking the opportunity to move up in credit quality. We are adding positions that, in our view, have overcorrected and can withstand a weaker growth environment. Credit valuations today offer better cushion against further price drops, though it appears likely that some negative performance could lie ahead. In a recession, credit spreads can go significantly wider. As the Fed's path forward becomes clearer, there are many security selection opportunities to take advantage of that do not subject our funds to large downside risks."
The support for actively managed bond funds reflects comments from rival firm BlackRock's CEO Larry Fink, who was equally optimistic about active fixed income investment during an earnings call on 15 July 2022.
He said, "What I really do believe – and what we have been saying now for the last five to seven years – is the utilisation of fixed income for active investments and exposures. What we have already witnessed with this rise, even in the 10-year area, [are] more and more insurance companies looking to put money to work especially in credit. We are going to continue to see more and more interest in private credit. Obviously, spreads have widened. There is some view that we are going to continue to see even further rising credit spreads. This presents huge opportunities for a lot of long liability insurance companies. And so, in the institutional space, we are going to see money moving across the yield curve. Well, we are going to see movements both in and around from private to public."
©Markets Media Europe, 2022