By Chris Hall.
Veteran city commentator Anthony Hilton delivered a harsh verdict on the UK financial regulators' efforts to support Britain's finance industry ahead of the country's departure from the European Union, speaking on the final day of the FILS event. "The FCA is not getting anywhere," said the financial editor of the London Evening Standard. "It hopes things will be alright on the night, but who knows?"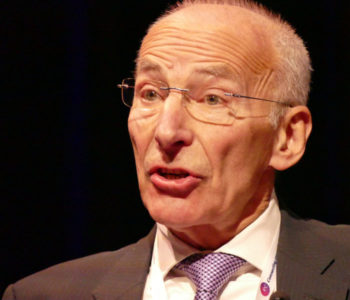 Hilton suggested there was still considerable uncertainty over the nature of the future economic relationship between the EU and UK contained in any deal struck by the European Commission and the UK government.
"But it will all be couched in warm words and platitudes to make it palatable to Theresa May, so she can sell it to her MPs. It'll be like a Twix bar: the solid commitment will be the biscuit base, the economic partnership will be the fudge, and it'll be covered in chocolate. That's what I think will happen. Whether the House of Commons endorse it is another matter."
Hilton painted a stark picture of a 'no deal' scenario in which no agreement is UK-EU confirmed by March 2019.
"If there is no deal, everything stops – including MiFID II. The outline of article 50 will fall away, as will the transition agreement. The EU will regard the UK as a third country," he said. "UK financial firms will have to register subsidiaries, if they haven't done so already, but that will not be enough for firms that want to do wholesale business in the EU. They will also have to apply for equivalence. The EU will then have to decide if the application is to be accepted. Even if it is accepted it could be revoked in theory with three months' notice."
Hilton also raised the prospect of the UK government "playing hardball" with European firms if UK companies fail to obtain access to EU markets, predicting "chaos".
"The FCA has been utterly useless about engaging with the EU. It has been good at making non-British companies to continue to be welcome in the UK, but it has been much less successful in helping British firms to access the EU. There is no agreement on any form of access to the EU other than to say that British firms will have to be compliant with EU rules," he added.
"In the longer term, there is the issue of mutual recognition of regulatory standards, not passporting. This would be the equivalent of a trade deal, so rather difficult to pull off."
©TheDESK 2018
---