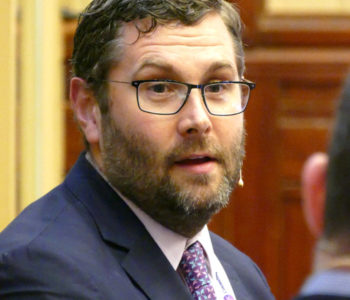 Emerging markets have had a volatile year, intensifying the pressure on asset managers gain better access to liquidity and pricing. Pinebridge Investments' Chris Perryman, senior trader for emerging markets fixed income, gave a masterclass on how to manage the process, through relationships and technology, at the Fixed Income Leaders' Summit on Thursday 8 November.
Emerging market suffer from 'tourist' liquidity providers, banks who will engage occasionally but then not make markets for weeks at a time. That has led to bid-less markets in some cases, during recent volatility, and required buy-side firms to manage their broker engagement more closely.
"We have used heatmaps to assess how brokers and engaging, and where they are committing capital," Perryman said. "We have increased our broker lists, mostly with local brokers."
Local brokers can be engaged with more electronically – Perryman says about 95% of local business is conducted this way – due to the depth of local market liquidity, while global brokers typically need to trade over voice, for EM bonds. However platforms are not all living up to the demands of clients.
"Platforms often have the FX component of a trade embedded, which is very useful, expect some have a delay on the FX component, which sometimes sees you going back and forth as you try to get the correct price for that trade," Perryman said. "In some cases that appears to be hardwired into the technology."
©TheDESK 2018
---