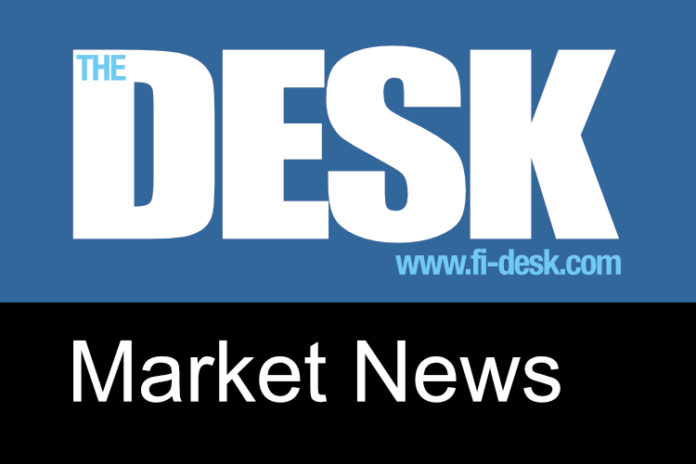 Cboe, IHS Markit and BlackRock Join Forces to Launch First U.S. Corporate Bond Index Futures
Source: Cboe Global Markets, Inc. May 16, 2018, 08:30 ET
CHICAGO, May 16, 2018 – Cboe Global Markets, Inc., one of the world's largest exchange holding companies, today announced a collaboration with IHS Markit Ltd. (Nasdaq: INFO) and BlackRock, Inc. (NYSE: BLK), for Cboe to develop the first-ever broad-based U.S. corporate bond index futures.
The new futures' groundbreaking design will leverage the deep and liquid iShares ETF ecosystem and iBoxx index expertise to create exchange-listed products that are designed to reflect the performance of the broad U.S. high yield and investment grade bond markets. The futures are expected to provide liquid hedging vehicles for institutional investors with exposure to U.S. corporate debt, and will be listed and traded on Cboe Futures Exchange, pending regulatory review by the U.S. Commodity Futures Trading Commission (CFTC).
Chris Concannon, Cboe President and Chief Operating Officer, said: "Cboe is thrilled to partner with IHS Markit and BlackRock to create the first index futures benchmarked to a diverse array of U.S. corporate bonds. We are especially excited by the ongoing opportunities we see in leveraging the expertise of IHS Markit in indices and BlackRock's branding and market leadership in fixed-income ETFs. We believe this will provide our customers with a tool to mitigate credit risk in the corporate bond market."
Aram Flores, Managing Director and Global Head of Indices at IHS Markit, said: "IHS Markit is delighted to join forces with Cboe and BlackRock in expanding the ecosystem of tradable instruments that reference iBoxx indices. We believe these contracts will bring additional liquidity to the fixed-income space, while providing investors with broad coverage to hedge against risk."
Martin Small, Head of U.S. iShares at BlackRock said: "Index instruments are foundational elements of orderly and efficient markets and these index futures are a quantum leap forward towards better bond markets. A growing ecosystem of market access vehicles, chiefly bond ETFs and bond index futures are a critical step towards improving the price transparency and liquidity of corporate bond markets."
Cboe expects to begin launching products in the summer of 2018, starting with the high yield corporate bond index futures. This allows a greater share of global market participants to access the $8.5 trillion U.S. corporate bond market through exchange-traded, centrally cleared instruments.
The index futures will be designed to reflect the performance of new IHS Markit iBoxx indices, which will include the publicly disclosed eligible holdings of the iShares iBoxx $ High Yield Corporate Bond ETF and the publicly disclosed eligible holdings of the iShares iBoxx $ Investment Grade Corporate Bond ETF. iBoxx corporate bond indices from IHS Markit provide a benchmark for active and passive investors, which is determined by multi-source pricing data, as well as analytical views on the sector, rating, maturity and size of constituent bonds.
About Cboe Global Markets, Inc.
Cboe Global Markets, Inc. (Cboe: CBOE | Nasdaq: CBOE) is one of the world's largest exchange holding companies, offering cutting-edge trading and investment solutions to investors around the world. The company is committed to relentless innovation, connecting global markets with world-class technology, and providing seamless solutions that enhance the customer experience.
Cboe offers trading across a diverse range of products in multiple asset classes and geographies, including options, futures, U.S. and European equities, exchange-traded products (ETPs), global foreign exchange (FX) and multi-asset volatility products based on the Cboe Volatility Index (VIX Index), the world's barometer for equity market volatility.
Cboe's trading venues include the largest options exchange in the U.S. and the largest stock exchange by value traded in Europe. In addition, the company is the second-largest stock exchange operator in the U.S. and a leading market globally for ETP trading.
The company is headquartered in Chicago with offices in Kansas City, New York, London, San Francisco, Singapore, Hong
Kong and Quito, Ecuador. For more information, visit www.cboe.com
About IHS Markit
IHS Markit (Nasdaq: INFO) is a world leader in critical information, analytics and solutions for the major industries and markets that drive economies worldwide. The company delivers next-generation information, analytics and solutions to customers in business, finance and government, improving their operational efficiency and providing deep insights that lead to well-informed, confident decisions. IHS Markit has more than 50,000 business and government customers, including 80 percent of the Fortune Global 500 and the world's leading financial institutions.
About BlackRock
The iShares ETFs upon which certain of the new iBoxx ETF Indexes ("the Indices") are based, are distributed by BlackRock Investments, LLC (together with its affiliates, "BlackRock"). BlackRock does not make any warranty regarding the Indices. This material should not be construed as research or investment advice, and is not a recommendation, offer or solicitation to buy or sell any securities, including any iShares ETFs, or to adopt any investment strategy. BlackRock is not affiliated with IHS Markit or Cboe Global Markets, Inc. iSHARES and BLACKROCK are registered trademarks of BlackRock. All other marks are the property of their respective owners.
---