Connectivity between technologies and between trading participants is a perennial problem for bond trading desks. Hooking up with a new trading platform or service carries cost and risk if it can be achieved at all, while a lack of connectivity can be a barrier to access for liquidity, pricing data or counterparties. That hurt the capacity of firms to trade and deliver on investment outcomes.
Bridging these connections is where traders are finding value for OpenFin, a tech firm that has developed an operating system (OS) for financial desktops, which allows systems to interoperate more effectively.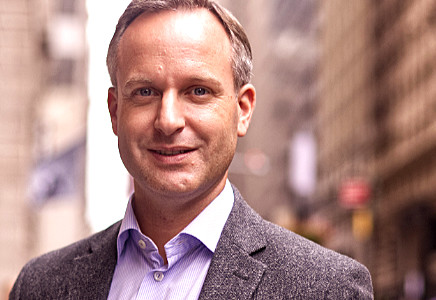 "The desktop messaging bus that can carry messages between applications [in capital markets] has been missing; we are providing that OS foundational layer that allows apps to be seamlessly deployed and connect together in a secure manner," says Adam Toms, CEO of OpenFin Europe.
It not only has the system, it has the reach. If the most ubiquitous trading desk technology provider is Bloomberg, which has 325,000 desktops, OpenFin's claim to be on 200,000 desktops suggests it has really grown at an unprecedented pace.
"Having that many desktops is very material," says Toms.
Firms providing services can allow their technology to be integrated more easily into a trader's workflow. For example, execution management system (EMS) provider, Flextrade, announced in April that it was using OpenFin to support its FlexTRADER EMS, and its cloud-based EMS, FlexNOW. The OpenFin interoperability layer will allow FlexTRADER to connect with complementary third-party applications and data.
From a trader's perspective this ought to mean new services can appear on their desktops without any fuss or bother, where connecting them once might have been slower and more difficult.
It also offers another possibility. By employing the connectivity between different systems as operational 'hops', trading desks can build systems using OpenFin-enabled tools.
AllianceBernstein did just that, effectively building their own EMS using the Algomi ALFA tool to source liquidity, Trumid to connect to a dealer, and a chat to negotiate a trade.
By giving technology providers access to trading desks, and allowing traders to build integrated workflows out of tools they have, OpenFin using pressure from two sides in order to drive connectivity in the marketplace.
However, Toms also notes that every technology partner – whether a bank or platform provider – is in control of who their systems are integrated and connected with.
The firm has most recently raised US$17 million in Series C funding which is typically associated with the growth phase of a business.
Wells Fargo, Barclays and existing investors including Bain Capital Ventures, JP Morgan and Pivot Investment Partners have all stepped in, bringing the firm's total funding to US$40 million. OpenFin has said that the money will be used to make its system "ubiquitous on financial desktops and to fund further product innovation" including a cloud services offering so users can build app stores for employees and customers.
Firms that have publicly said they use OpenFin include Goldman Sachs via its Marquee platform, asset manager T. Rowe Price and investment bank JP Morgan.
Where OpenFin still needs to prove itself, is at the commercial level. Its technology is largely open source, which allows users a great degree of transparency into the code base and a way to contribute back to the code for all. OpenFin launched the FDC3 standard's initiative and donated it to FINOS – the FDC3 protocol allows enabled applications to interoperate and take part in workflows on the desktop without the need for bi-lateral integration, so one application can exchange information with another seamlessly.
"We see our provision of technology to the open source community as building a degree of trust, showing that we are open and collaborative," Toms says.
The interaction between open source offering, and the firm's licencing model will help it to drive growth and support future revenues.
"OpenFin's customers use our Enterprise License with full features and crucial product support, we charge application builders to license end user desktops," he says. "Our Open Source project, Hadouken, operates under the FINOS foundation and allows clients to have a transparent view into our code, reduce perceived vendor risk and allow them to write code – product enhancement – and contribute back to the project where permitted by their organisation."
For a profile of Adam Toms and Mazy Dar at OpenFin CLICK HERE 
©TheDESK 2019
---