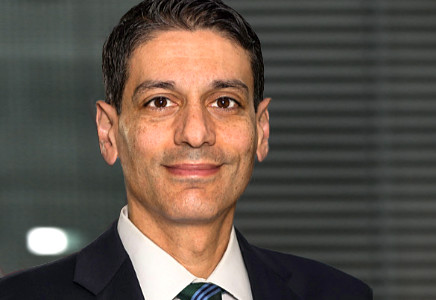 ICE Data Pricing & Reference Data (PRD) has been fined by US$8 million by US market regulator the Securities and Exchange Commission (SEC), for failing to have the sufficient controls and policies in place to support its supply of pricing data for bond markets.
PRD's clients can receive or access securities pricing information through a number of web-based or file transfer service products, including by logging into 360View, one of PRD's proprietary web-based products.
According to the SEC's order, from at least 2015 through September 2020, ICE Data PRD delivered prices to its clients based on single broker quotes, while failing to adopt and implement policies and procedures reasonably designed to address the risk that these prices would not reasonably reflect the value of the securities. In some cases quotes were up to a month old but users were not made aware of this.
From at least 2015 through June 2019, for single broker-quoted prices, PRD delivered prices to its clients based on quotes received on a periodic basis from a single market participant such as a broker-dealer, secondary market-maker, issuer, or underwriter and it determined, among other things, from whom to accept single broker quotes, how frequently the quote provider was required to update its quotes, whether to continue to make quotes available to clients in the absence of receiving updated quotes, and whether to continue relying on a particular quote provider.
A list of PRD's single broker-quoted securities was updated daily and available to clients while some pricing delivery products also contained a flag indicating whether a specific security was broker quoted.
Nonetheless, The SEC determined that it could be difficult for a client to determine whether a security's price was based upon PRD's independent evaluation or a single broker quote because, prior to May 2020, 360View's securities detail page also included fields referencing prices as "bid evaluation(s)" or "evaluated price(s)" whether or not the securities were evaluated or single broker quoted.
The order found that the company's quality controls for prices based on single broker quotes were not effectively or consistently implemented. These failures impaired ICE Data PRD's ability to assess the reliability of quotes it received from market participants and determine whether a quote provider was an accurate source of information.
This conduct affected the prices ICE Data PRD provided for more than 40,000 fixed-income securities.
The SEC's order finds that, due to these failures, ICE Data PRD at times provided clients with prices based on single broker quotes that were inconsistent with the nature of, and that did not reasonably reflect the value of, certain securities.
"Information provided by pricing services can play an important role in the valuation of complex fixed-income securities by many types of market participants," said Daniel Michael, chief of the SEC Enforcement Division's Complex Financial Instruments Unit. "ICE Data Pricing & Reference Data's compliance failures created a risk of, and in some cases resulted in, its delivery to clients of inaccurate prices."
The inability to find fresh price data for bonds has led to the development of data sharing between buy-side firms and composite price tools which use multiple sources to identify where a bond should be priced at a given point in time.
©The DESK 2020
TOP OF PAGE