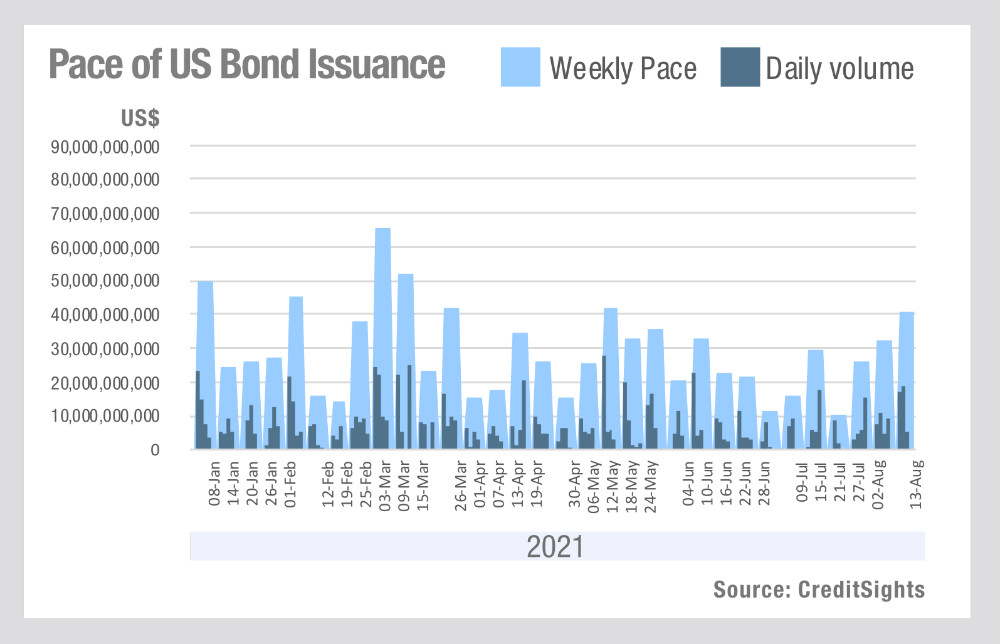 Data from CreditSights indicates the pace of US investment grade bond issuance fell from May, only to jump back in August, at a point when many firms are facing operational pressure (see fig. 1). If it keeps on rising in Q3 and Q4 it could make life very uncomfortable for buy-side traders.
The first operational pressure of these is the ambition to move capital markets workers back into offices, which is being frustrated as overdue holidays and uncertainty over arrangements create complications.
Second, a lack of volatility in markets is only likely to harm dealer profitability, putting downward pressure on sell-side resources and in all likelihood, risk taking.
Third, if rates are set to rise this suggests a pick-up in issuance as corporates accelerate access to lower cost debt.
Data from Dealogic indicates that Europe has not seen the same decline since May, (see fig) having peaked in June and then fallen off a cliff. That is in marked contrast to the US market for both IG and HY (see fig. 2).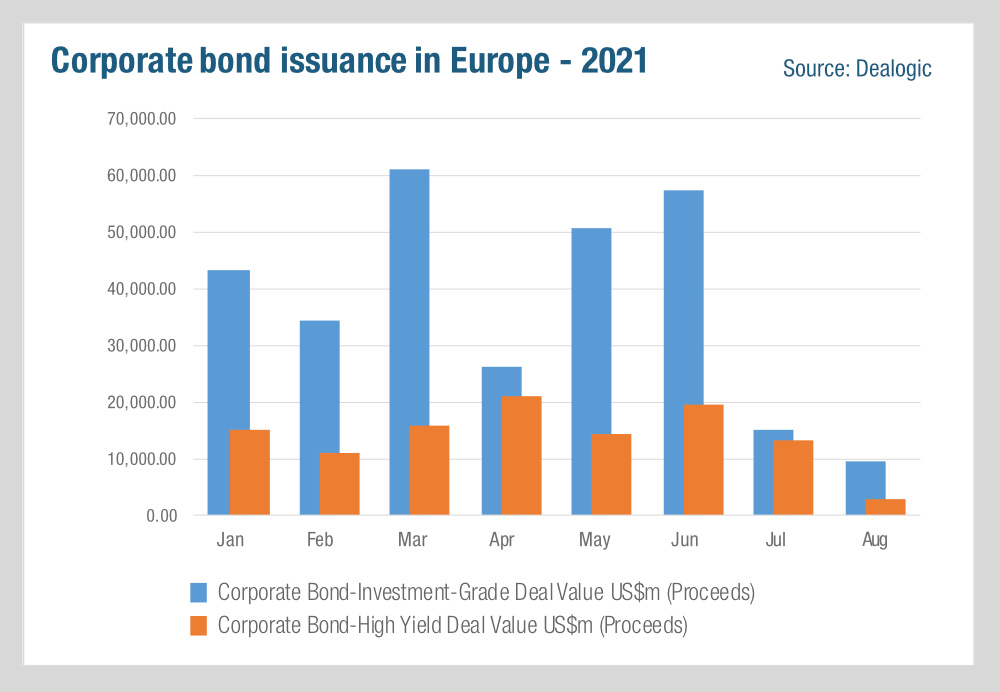 Analysis by the CreditSights team has suggested that the rest of August will potentially be quieter in the US, however activity in the latter part of the year will be in the hands of both Covid and the Federal Reserve.
For buy-side traders, an increase in pressure to process primary market trading would not be a welcome burden. Access to new issues is of great value to the investor but the slow and manual processing absorbs traders' time, far more than in the secondary markets which have become more electronic. Time taken in manually re-keying orders and chasing missing information could be better spent in tactical trading or strategic capability building.
The development of DirectBooks in the US has been hotly anticipated as a model for managing orders in a single workstream, however this new-issue platform has yet to process any orders. The functionality to date, which allows the exchange of data, has not been a gamechanger and traders are keen to see the platform evolve.
Concern that the dealer-led consortium which runs DirectBooks is dragging its feet will only be relieved when orders begin to flow, and more efficiently than before. If that can pre-empt a hike in issuance, the dealers involved will have some very happy clients; if not there will be questions asked.
©Markets Media Europe 2021
[divider_to_top]